Alltech Life Sciences Key sponsor for Cat Berge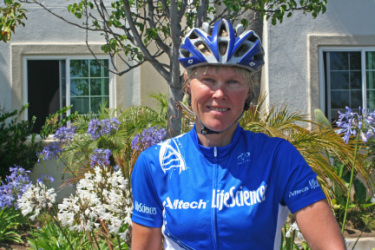 Building on Alltech's 32 years of research and product development for
animal health and nutrition, Alltech Life Sciences is dedicated to applying the
science of nutrigenomics to the development of products and technologies that
address human health crises.



Alltech's pioneering science of nutrigenomics allows the company to
study nutrition at the most basic level – the genetic level. In analyzing the
genetic profile of any species, Alltech is exploring new strategies for using
natural nutrition for maximum health and performance.



Founded by Dr. Pearse Lyons, Alltech is a global animal health and
nutrition company with 32 years' experience in developing natural products that
are scientifically proven to enhance animal health and performance. With more
than 2800 employees in 128 countries, the company has developed a strong
regional presence in Europe, North America, Latin America, the Middle-East,
Africa and Asia. Alltech Life Sciences is a new division within Alltech and
officially began operations on January 1, 2011.



---